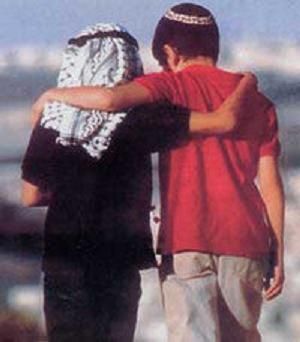 This D'var Torah is in Z'chus L'Ilui Nishmas my sister Kayla Rus Bas Bunim Tuvia A"H & my grandfather Dovid Tzvi Ben Yosef Yochanan A"H & in Z'chus L'Refuah Shileimah for:
-My father Bunim Tuvia Ben Channa Freidel
-My grandmother Channah Freidel Bas Sarah
-My great aunt Rivkah Bas Etta
-Miriam Liba Bas Devora
-Aviva Malka Bas Leah
-And all of the Cholei Yisrael
-It should also be a Z'chus for an Aliyah of the holy Neshamah of Dovid Avraham Ben Chiya Kehas—R' Dovid Winiarz ZT"L as well as the Neshamos of those whose lives were taken in terror attacks (Hashem Yikom Damam), and a Z'chus for success for Tzaha"l as well as the rest of Am Yisrael, in Eretz Yisrael and in the Galus.

בס"ד
חַיֵּי שָׂרָה ~ Chayei Sarah
"Final Tribute to Sarah"
     Although in Parshas Chayei Sarah, most of our attention is directed towards the journey of Avraham Avinu's servant Eliezer to find a wife for Avraham's son Yitzchak, there is another much less "celebrated" marriage in the Sidrah, namely Avraham's (third) marriage with a woman called Keturah [Bereishis 25].
It's not so outlandish that Avraham would remarry after Sarah Imeinu's death, considering that he would live another thirty-eight years afterward before he passing on as well. The Torah has already stated "Lo Tov Heyos HaAdam Levado"-"it is not good for man to be alone" [Bereishis 2:18], so it stands to reason that a now single and lonely Avraham Avinu would want a new wife. The question though is why the Torah bothered to tell us about this marriage.
We know that the Torah does not merely point out historical facts that have no significant bearing on the Torah's primary narrative and major lessons. There are many "lost years" in the Biblical narrative, many factors involved in many of our heroes' personal lives which the Torah leaves out. In fact, the Torah does not tell us very much about Avraham's third marriage at all, other than that Avraham bore some more children from the union and that he gave them gifts and sent them eastward. That's about it. There is not much of a narrative going on here and the children of this union are completely peripheral to Avraham's life and legacy. Moreover, as Avraham's main wife Sarah has passed on and his son Yitzchak has been married off, it would seem that Avraham's run as the main star of the show, at this point, is basically over as we've supposedly shifted gears to the next generation, Yitzchak Avinu and Rivkah Imeinu. So, then why would the Torah care to tell us about this union at all?
What's even more strange about this other marriage is that Chazzal suggest that this woman Keturah was not merely new wife, but indeed, she was actually Hagar, Avraham's conceited second wife whom Sarah had previously ousted from their home with her son Yishmael when Yitzchak was young [See Rashi to 25:1; Tanchuma 8; Bereishis Rabbah 61:4 as well as Rashi to 25:6] (how they reached this conclusion is a fascinating but separate discussion).
Now, if Avraham wanted to remarry, that's fine and certainly understandable, but considering that Sarah had legitimate issues with Hagar—indeed, Hashem Himself supported Sarah's counsel—would it not be somewhat of an insult to Sarah's memory that Avraham just took the rival wife Hagar back after Sarah was out of the picture and unable to object? Were there no better options for a new wife?
What's even more odd about this union between Avraham and Keturah/Hagar is that Chazzal tell us that it was Sarah's own son Yitzchak of all people who reached out to reunite Hagar with his father in marriage [Rashi to 24:62; Bereishis Rabbah 60:14]; that's why, the Torah tells us, that just before Yitzchak's marriage to Rivkah, he was coming from Be'er LaChai Ro'i, the well named after Hagar's encounter with the angel of G-d years earlier. He was specifically looking for Hagar there. But, why? Again, it could be that he's a nice guy or a good son, and as such, he wants to help his father remarry to get over the loss of a wife, but, why would Hagar be his first choice after everything his mother Sarah went through to keep Hagar and her son out of the family picture?
In order to understand why indeed, the union/reunion between Avraham and Keturah/Hagar was, in fact, vital information, and why in fact, it was not an insult to Sarah's memory, we have to understand why Sarah refused to allow Hagar and Yishmael to remain in Avraham's home in the first place.
Although one could easily attribute Sarah's decisions about Hagar and Yishmael to plain jealousy and hatred, but perhaps, it was not the case at all. Surely, had that been the case, perhaps a remarriage to Hagar might be more of an insult to Sarah. But, bear in mind, it was Sarah herself who brought Hagar into the marriage the first time for the sake of Avraham's legacy. She did not always resent the marriage. So, what was Sarah's problem all along?
Based on the previous two Sidros, Lech Lecha [Bereishis 16] and Vayeira [Bereishis 21], it is apparent that Sarah realized that Hagar and Yishmael were speed bumps on her road to building up and protecting the legacy of Avraham and his mission in spreading the message of G-d to the world. The Torah tells us that both Hagar and Yishmael displayed inappropriate levity and, as Sarah rightfully perceived it, a lack of solemnity to the Avraham's mission which Sarah held so sacred. Since Hagar sought her own legacy and berated Sarah, while Yishmael, according to the Midrash [Bereishis Rabbah 53:11], followed suit and berated the younger Yitzchak, supposing that he was the main heir to Avraham's assets. It was for this lack of altruism and appreciation for the Abrahamic mission that Sarah would not tolerate their being among Yitzchak. As long as Hagar and Yishmael's selfishness would endure, the two of them were poisonous to the mission. Consequently, as long as Avraham would recognize Hagar and Yishmael as true family, Yitzchak's destiny as Avraham's heir and Avraham's own legacy would be doomed. Accordingly, although Avraham himself was not immediately prepared to send away his second wife and biological firstborn, Sarah knew, and G-d Himself confirmed, that it had to be done. Thus, Hagar and Yishmael were expelled.
That was all before. But, what about now? What has changed? As was mentioned, Chazzal explained that Avraham's new wife Keturah was actually Hagar. But, then why is she now called Keturah? So, Chazzal explain that the name Keturah reflects either that her deeds were pleasant like the scent of the Ketores, incense (based on the Hebrew noun), or that she was chaste in that she completely restrained herself from conjugal relations after separating from Avraham (based on the Aramaic language as Keturah means "restrained"). Now, why would Hagar refrain from remarrying in the interim? It's not like it was illegal or even morally wrong in any way. However, maybe Hagar, after being sent away, gained an appreciation of the mission that she could've and originally was supposed to be a part of. Perhaps she gained a sense of humility and decided that it was worthless to merely seek out her own legacy. Perhaps she now respected Sarah's altruistic attempts to further Avraham's mission of teaching Avodas Hashem. Perhaps she realized that Yitchak would remain the true heir to Avraham. Either way, the name change represents an improvement in her ways. She was not the same poisonous Hagar from before. She was a pleasant, modest Keturah.
If everything we've suggested about Sarah's intentions is true, then Hagar's transformation would make a world of a difference to the late Sarah looking down from the heavens. Sarah's issue the whole time was not driven by animosity and the expected bitterness of a rival wife. The matter was not petty or personal, but on the contrary, it was spiritually pragmatic, one of reason and rational concern for appropriate appropriation of Avraham's legacy. It was only Hagar and Yishmael's Midos (attributes), not their essences that was the problem. Assuming that she had come around and learned her role, she could once again cleave to Avraham, and it would not be an insult to Sarah, but on the contrary, a compliment to Sarah and her apparent hand in Hagar's spiritual growth process.
But it wasn't merely Hagar's Teshuvah (repentance) that made the difference. Avraham too has undergone a transformation. Originally, when informed that Hagar and her son had to be ejected from Yitzchak's vicinity during Yitzchak's tender age, the matter was bad in his eyes and he would not send them away unless he was commanded to do so by G-d Himself. Well, if one looks at our passage about Avraham's union with Keturah, we see that that which Avraham could hardly bring himself to do without Sarah and G-d urging him to, Avraham was now adamant to get done; clearly realizing and accepting that Yitzchak, Sarah's son, was his main heir, the Torah tells us that Avraham gave the bulk of his assets to Yitzchak [25:5], while his other children were merely given gifts and sent away in his lifetime [25:6]. By protecting Yitzchak's position in this mission, Avraham has demonstrated that he had adopted Sarah's counsel and honored it, despite the fact that he had a new family.
But, there is one more loose end that we still have to tie. What did Yitzchak have in mind this whole time? He's the man that Sarah had been trying to protect all of these years. Not only does he go out of his way to retrieve Hagar from Be'er LaChai Ro'i, but strangely, after Avraham eventually passes away, the Torah tells us that Yitzchak actually goes back and ultimately settles in Be'er LaChai Ro'i [25:11]. Why does he seek out Hagar and why does he return to settle at that location?
Perhaps the difference between the Yitzchak that Sarah weaned and Yitzchak now is that now, he is a big boy. Although Sarah is not around to protect him anymore, the Torah tells us that Rivkah has filled Sarah's shoes and tent [24:67] so that Yitzchak is ready to stand up and secure his role as the main, undisputed heir to Avraham. Once the foundation has been laid out and Yitzchak's title and role in the Abrahamic mission would be set, just as Sarah had always hoped for it to be, Yitzchak would be in a safe zone. Assuming that Avraham was on board and that he was not merely replacing Sarah with an old co-wife, Avraham could continue to live his life, marry further, have children, and pass on in a ripe old age. Similarly, assuming that Hagar had learned her role, she could return to the scene where Yitzchak will be more than happy to affiliate with her and her progeny, living among them in harmony. It is not an insult to Sarah because from the beginning, there was nothing personal. Just as Sarah intended originally—before Hagar's ego had risen, Yitzchak recruited the new and improved Keturah for the sake of Avraham's needs. Assuming Hagar had truly become pleasant, there are no hard feelings, and stressing this point by bringing Hagar back becomes the ultimate honor to Sarah. Thus, when Avraham passed away, when the glue forcing Yitzchak and Yishmael into half-brotherhood was worn out, Yitzchak himself chose to dwell near his widowed stepmother's "alma mater," Be'er LaChai Ro'i.
As the narrative shows, Avraham was indeed on board as he would assert Yitzchak's position over that of any of the other children. He would not replace Sarah with a bitter rival, but honor Sarah by not having hard feelings on this new woman who had truly matured since Sarah had humbled her years earlier.
Avraham's growth was apparent, but, was Keturah truly the
pleasant and humble improvement that Chazzal hype her up to be? There is no explicit indication in the text, however, at Avraham's burial, we see that Hagar's main son, the previously expelled Yishmael had certainly come around as he and Yitzchak not only came together, but Yishmael allowed Yitzchak to precede him in the burial process [25:9, See Rashi citing Bava Basra 16B and Bereishis Rabbah 38:12].
In the end, there was a newfound harmony between the only child of Sarah and Hagar's firstborn, where Yishmael would finally acknowledge Yitzchak as the true heir to Avraham, and Yitzchak would warmly accept his recognition and apparently identify him as family. There can be no greater final tribute to the memory of Sarah than this.
May we all be Zocheh to experience the acknowledgment and modest benevolence of our "cousin" nations around us so that we may live among them harmoniously in our mission of spreading the acknowledgment of Hashem to the world, and Hashem should perpetuate that peace and harmony with the deliverance of the final Geulah in the days of Moshiach, Bimheirah Biyomeinu! Have a Great Shabbos!
-Josh, Yehoshua Shmuel Eisenberg 🙂