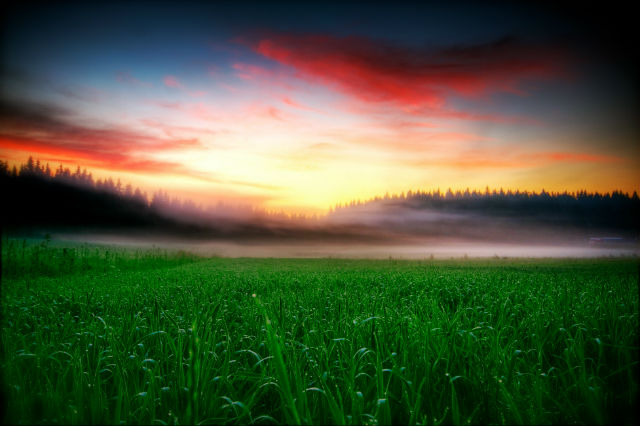 This D'var Torah is in Z'chus L'Ilui Nishmas my sister Kayla Rus Bas Bunim Tuvia A"H & my grandfather Dovid Tzvi Ben Yosef Yochanan A"H & in Z'chus L'Refuah Shileimah for:
-My father Bunim Tuvia Ben Channa Freidel
-My grandmother Channah Freidel Bas Sarah
-My great aunt Rivkah Bas Etta
-Miriam Liba Bas Devora
-Aviva Malka Bas Leah
-And all of the Cholei Yisrael
-It should also be a Z'chus for an Aliyah of the holy Neshamah of Dovid Avraham Ben Chiya Kehas—R' Dovid Winiarz ZT"L as well as the Neshamos of those whose lives were taken in terror attacks (Hashem Yikom Damam), and a Z'chus for success for Tzaha"l as well as the rest of Am Yisrael, in Eretz Yisrael and in the Galus.
בס"ד
הַאֲזִינוּ ~ Ha'azinu
"Heart to Heart"
Give ear, O heavens, and I will speak; and hear, O earth, the expressions of my mouth!
הַאֲזִ֥ינוּ הַשָּׁמַ֖יִם וַאֲדַבֵּ֑רָה וְתִשְׁמַ֥ע הָאָ֖רֶץ אִמְרֵי־פִֽי׃
Give ear, O heavens, and I will speak; and hear, O earth, the expressions of my mouth!
הַאֲזִ֥ינוּ הַשָּׁמַ֖יִם וַאֲדַבֵּ֑רָה וְתִשְׁמַ֥ע הָאָ֖רֶץ אִמְרֵי־פִֽי׃
Deuteronomy.32.1
he said to them: Take to heart all the words with which I have warned you this day. Enjoin them upon your children, that they may observe faithfully all the terms of this Teaching.
For this is not a trifling thing for you: it is your very life; through it you shall long endure on the land that you are to possess upon crossing the Yardein.
וַיֹּ֤אמֶר אֲלֵהֶם֙ שִׂ֣ימוּ לְבַבְכֶ֔ם לְכָל־הַדְּבָרִ֔ים אֲשֶׁ֧ר אָנֹכִ֛י מֵעִ֥יד בָּכֶ֖ם הַיּ֑וֹם אֲשֶׁ֤ר תְּצַוֻּם֙ אֶת־בְּנֵיכֶ֔ם לִשְׁמֹ֣ר לַעֲשׂ֔וֹת אֶת־כָּל־דִּבְרֵ֖י הַתּוֹרָ֥ה הַזֹּֽאת׃
כִּ֠י לֹֽא־דָבָ֨ר רֵ֥ק הוּא֙ מִכֶּ֔ם כִּי־ה֖וּא חַיֵּיכֶ֑ם וּבַדָּבָ֣ר הַזֶּ֗ה תַּאֲרִ֤יכוּ יָמִים֙ עַל־הָ֣אֲדָמָ֔ה אֲשֶׁ֨ר אַתֶּ֜ם עֹבְרִ֧ים אֶת־הַיַּרְדֵּ֛ן שָׁ֖מָּה לְרִשְׁתָּֽהּ׃ (פ)
he said to them: Take to heart all the words with which I have warned you this day. Enjoin them upon your children, that they may observe faithfully all the terms of this Teaching.
For this is not a trifling thing for you: it is your very life; through it you shall long endure on the land that you are to possess upon crossing the Yardein.
וַיֹּ֤אמֶר אֲלֵהֶם֙ שִׂ֣ימוּ לְבַבְכֶ֔ם לְכָל־הַדְּבָרִ֔ים אֲשֶׁ֧ר אָנֹכִ֛י מֵעִ֥יד בָּכֶ֖ם הַיּ֑וֹם אֲשֶׁ֤ר תְּצַוֻּם֙ אֶת־בְּנֵיכֶ֔ם לִשְׁמֹ֣ר לַעֲשׂ֔וֹת אֶת־כָּל־דִּבְרֵ֖י הַתּוֹרָ֥ה הַזֹּֽאת׃
כִּ֠י לֹֽא־דָבָ֨ר רֵ֥ק הוּא֙ מִכֶּ֔ם כִּי־ה֖וּא חַיֵּיכֶ֑ם וּבַדָּבָ֣ר הַזֶּ֗ה תַּאֲרִ֤יכוּ יָמִים֙ עַל־הָ֣אֲדָמָ֔ה אֲשֶׁ֨ר אַתֶּ֜ם עֹבְרִ֧ים אֶת־הַיַּרְדֵּ֛ן שָׁ֖מָּה לְרִשְׁתָּֽהּ׃ (פ)
Deuteronomy.32.46-47
     Looking at the contents of Shiras Ha'azinu, or the song of Ha'azinu, it seems that there is not much there to sing about. The supposed song of Ha'azinu which Hashem has commanded Moshe to write and place in the mouths of the B'nei Yisrael is really just a poetic diatribe addressing the wayward B'nei Yisrael, describing its history and presumed future as an idolatrous and ungrateful people. So, what kind of song is Ha'azinu anyway? It's certainly not an upbeat one. So, what exactly is the point of this irritably voiced song? It is just Hashem's or Moshe's way of letting off steam? Are they just trying to put it out there—that we, the B'nei Yisrael, are an ungrateful source of frustration? Why does G-d want such a distasteful song in our mouths?
What's also strange is that the apparent message of Shiras Ha'azinu is really not a novel one, as it was already spelled out for us multiple times throughout Sefer Devarim; that we've often responded ungratefully to Hashem's kindnesses, that we are responsible to keep the Torah, and that when we behave ourselves, good things will happen, while if we don't, bad things will happen. It's all old news. More specifically, just one Sidrah ago, in Vayeilech, Moshe addressed the people's ingratitude and foretold that they would turn away again to serve idols after he would pass on, yet he has to repeat this same point here. So, why do we need to hear all of this information again in the form of this song? Furthermore, considering that the song itself tells us that we're apparently going to misuse our free choice and stray toward idols, what is the function of Shiras Ha'azinu in light of this information? Is it supposed to change anything? What does the song prove? What are its listeners supposed to take away from it?
Before we can answer this part of the question, we have to first explain who its "listeners" are anyway. Moshes introduces this song saying [Devarim 32:1], "Ha'azinu HaShamayim VaAdabeirah V'Sishma HaAretz Imrei Fi"-"Give ear, O heavens, and I shall speak, and hear, O earth, the sayings of my mouth," which makes it sound like Shiras Ha'azinu is not addressing the B'nei Yisrael directly. It's seems more as though Moshe, in this song, is talking not to the B'nei Yisrael, but about them, to the heavens and earth, yet in their presence. But, why is Moshe talking to the heavens and earth at all, and why is he doing it in the earshot of the people?
So, at the end of the previous two Sidros, Parshiyos Nitzavim and Vayeilech, both Hashem and Moshe actually declared that they would call upon the heavens and earth to testify concerning this very song [30:19, 31:28]. Why must heaven and earth testify? What are they testifying to? Why is Moshe apparently not talking to the B'nei Yisrael themselves? Why wouldn't addressing them directly be sufficient?
As for these particular questions, Rashi comments [to both 30:19] in the name of the Sifrei [32:1] that the heavens and earth are being called to testify, based on this song, that the B'nei Yisrael were warned about the evil that would befall them should they stray from the Torah (and Rashi repeats this idea again in 31:21). This information might answer what they're testifying to. But why are they testifying, and why is it not enough that the people just given the message directly? So, Rashi also comments in our own Sidrah [32:1] citing that same Sifrei and adds that Moshe was anticipating the possibility of the B'nei Yisrael, after his death, denying having ever accepted the Torah, so Moshe wanted an "everlasting" witness to be able to attest to the fact that, indeed, they are bound to both the Torah and its consequences.
But, it's still a bit strange. Why does Moshe have to assume that the people will fabricate a claim that they were never bound by the Torah? Why shouldn't he be able to just speak to the B'nei Yisrael directly, record the song, the entire Torah, and the words of the binding covenant and let that suffice?
Here, all the questions really answer each other. Why must Moshe reiterate old messages through this song? Why does he need to tell us again that the B'nei Yisrael have a tendency to be ungrateful and stray from Hashem's Torah? Didn't he tell them that already? Correct! He did, and at this point he is no longer addressing the people head-on with the "old news." He is apparently declaring this song towards the heavens and earth, not the people who have heard of all of this already. It is exactly as we have argued; Moshe has spent the whole entire Sefer Devarim lobbying with the people, urging them to keep the Torah, reminding them about G-d's kindnesses, denouncing idolatry, rebuking them and warning them about the consequences. Moshe has done all he could to get the messages into the heads of the people that they must be true to Hashem and fulfill His Will.
But the question is: Why does Moshe have to now put it all into song form and address the heavens and earth? Why didn't it suffice for him to speak to the people?
Apparently, that is a part of the larger problem facing Moshe in Sefer Devarim. Logically, it should have sufficed. In a perfect world, the people would hear the instruction, internalize it, do Teshuvah (repentance) and grow unwaveringly devoted to G-d and His Torah. In a perfect world, the people wouldn't delude themselves into thinking that the Torah is not essential and that they are not bound by the Torah's consequences. However, G-d Himself warned Moshe that it would not be that simple, that when Moshe is gone, the people will certainly stray. Hashem has basically told Moshe that there is nothing that he himself can say or do to assure that the people will not slip. Of course, at the end of the day, it is purely up to the choice, willpower and efforts of the people themselves, and at the rate they were going, none of these factors would add up to their success in the near future.
At this point, Moshe has nothing left to say, at least not to the people. He has said all there is to say. Shiras Ha'azinu though is a new address. It is not a mere warning or a petition for the B'nei Yisrael to work on themselves. It is a Shirah, a song, which, as all songs throughout Tanach, refers to a discourse which is made up of outpouring of intense emotion and Divine inspiration. It is a reflection of feelings concerning a given reality or situation. Ha'azinu is an intimation of how Hashem and Moshe Rabbeinu feel about the history and destiny of the B'nei Yisrael. It is almost as if Ha'azinu is a venting session about the B'nei Yisrael.
Indeed, Moshe is no longer preaching or yelling at the people. He is reflecting on and reacting to the impending reality of the people. He is not just speaking, but he is singing or emotionally voicing this message. Moreover, it is not to the people themselves who have thus refused to be moved, but to the heavens and earth—anyone who is willing to listen to him at this point and understand what he and Hashem are feeling at this moment. It's not a threat, but a declaration of the imminent reality that certainly will be should the people continue the path as they're inclined to. He is telling the heavens and earth that when the people stray, they are turning their backs on their Father Who has always been there for them, and that when they do turn their backs on Him, they will suffer, and when they suffer, they will blame G-d, and when they blame G-d, they will suffer more until they see the err of their ways and realize that there is only G-d and their relationship with Him. The B'nei Yisrael sitting nearby can do what they want with this information, but he is just proclaiming it, to the heavens and earth, the way it is. That it's the relationship with Hashem that determines reality, life, death, bounty, scarcity, serenity or suffering—but indeed, it is merely the existing reality that is being intimated through this song, not a list of moral imperatives, not admonition, not a curse, and not a preaching session.
The format of this song addressed to the heavens and earth where the people are not being talked to, but talked about, is meant to convey to the people that Moshe is not merely "doing his job" as their leader to "dictate" to them and frighten them into obedience, but that he is Hashem's messenger, responding emotionally about a very real reality that the heavens and earth themselves can and will attest to.
In truth, it's one thing when you are being complained to and preached to by a given individual in your life about all the things that you should and should not be doing. That can get frustrating to listen to, and eventually, you tune that out. It's a completely different feeling when the given individual has finished talking to you about it, but you hear him venting to about you to no one in particular, dreading what's going to be with you in the future. That is Shiras Ha'azinu. With this song, the B'nei Yisrael might realize one day, if not now, generations later, that Moshe meant what he said all those years and that the Torah wasn't lying.
Thus, the impact of this song lasts way further than any word or discourse of even the greatest leader in Moshe Rabbeinu. Indeed, he is no longer trying to get the message to their heads, but maybe, just maybe, the message will reach their hearts. Because, if not Moshe's instruction, it is the reality of what will be—in the people's physical lives and their spiritual relationships with Hashem, that will penetrate their hearts and inner essence. It is something that we have to take to heart so that we will understand where suffering comes from and whom we're really hurting when we forsake the Torah.
It is for these reasons that after the text of this song is completed, Moshe offers one more piece of advice [32:46-47], "…Simu Levavchem L'Chal HaDevarim…Ki Lo Davar Reik Mikem Ki Hu Chayeichem…"-"…place your hearts towards all of these words…for it is not an empty matter from you, for it is your life…"—"Take it to heart," he advises them, "for these words are not empty warnings, but they are your life and destiny." When we quit being jaded and grow sensitive enough to feel that relationship and empathize with our Loved One—when we take to heart and understand that we decide our fate through our choices, willpower and efforts in our relationship with Hashem and His Torah, there is hope that we will make the right choices, exact the appropriate amount of willpower and efforts to devote ourselves to the Will of Hashem.
May we all be Zocheh to truly take the Torah to heart, understand that our lives surround our relationship with Hashem, devote our choices, will and effort to that relationship, and Hashem should reveal His devotion with the coming of the Geulah in the days of Moshiach, Bimheirah Biyomeinu! Have a Great Shabbos!
-Josh, Yehoshua Shmuel Eisenberg 🙂